F Atlee Dodge Aircraft Services, LLC
If you fly in Alaska, you know the name, F. Atlee Dodge. We have been providing quality aviation services since 1957. We are well known for our modifications to Super Cubs and many other types of aircraft.

Choose From Our Great Selection of Quality Aircraft Parts
Aircraft Parts For Non-Certified & Certified Aircraft
**We emphasize that some of our products and services are intended to provide components primarily for non-certificated, certified, and other possible non-aviation uses. Some owners/operators have secured approval by the FAA to use these parts in certificated aircraft.
We caution potential purchasers that it is in their best interest to contact the FAA before purchasing any non-approved parts if it is their intent to install such parts on certificated aircraft. Suitability, legality, and safety should be of everyone's concern. Just because it fits doesn't make it appropriate for aircraft.
Note – We provide several parts, paperwork, and repairs not listed on this website. Please call with any questions. All prices listed on this website are subject to change at any time.**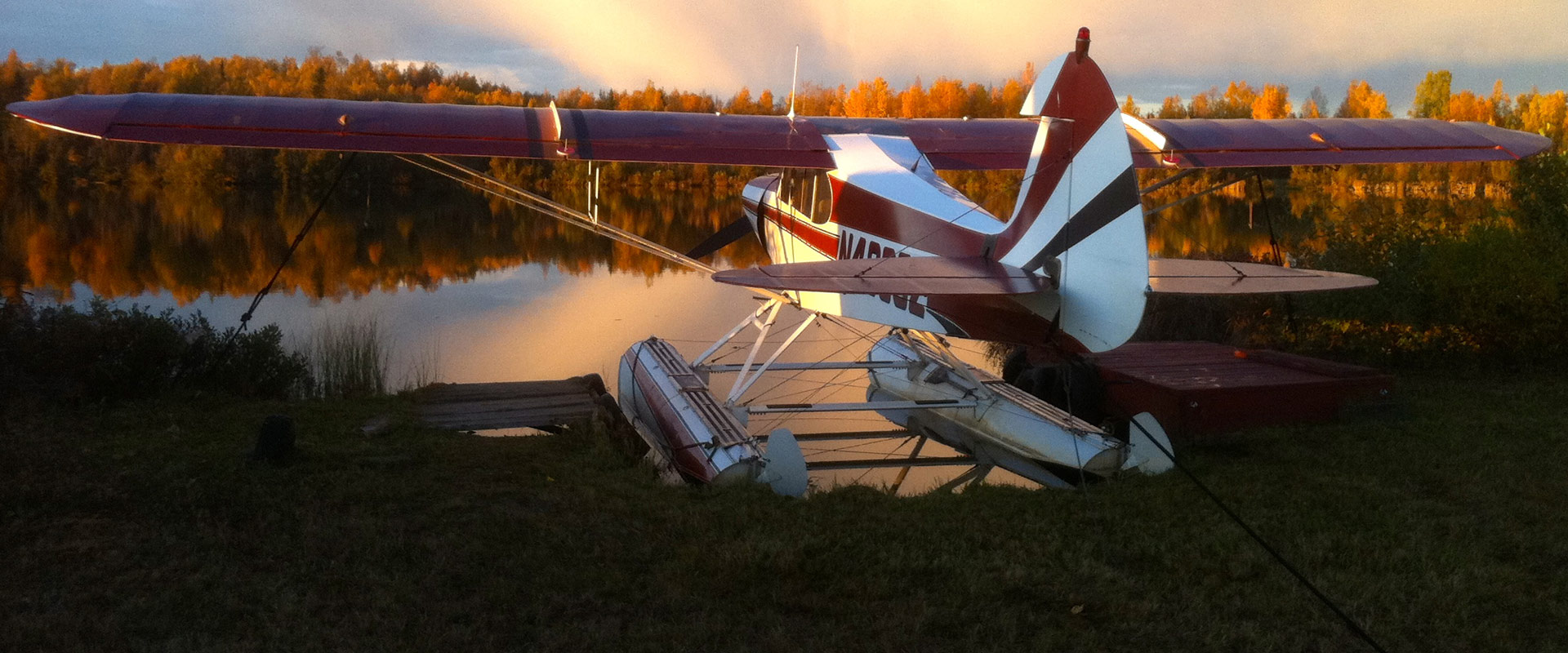 Alaska's Aircraft Fabrication
& Parts Headquarters
Super Cub Landing Gear
Landing Gear Components
Standard Super Cub Tailfeathers
Oversize Super Cub Tailfeathers
Engine Cowlings
Exhaust Systems
Folding Seats
Fuel Tanks
Long Range Fuel Tanks
Float Fittings
Stainless Steel Handles
External Load Modifications
Heaters
Skis
Ski Rigging Parts
Enclosed Baggage Compartments
Shoulder Harnesses & Attach Mounts
Custom Steps
F Atlee Dodge – Certified Repair Station
F. Atlee Dodge Repair Station is uniquely designed to facilitate our Alaskan aviation community. Our 15,000 square foot facility, along with our experienced repair staff, can provide cost effective repair services for the following parts:
Engine Mount Repairs
Fuel Tank Repairs
Exhaust System Repairs
Carburetor Heat Box Repairs
Turbine Stack Repairs
Ski Repairs
Hydrasorb Cold Weather Shock Cord Replacements
Specialized Machining
Custom Welding and Fabrication Services
And much more!
F. Atlee Dodge Aircraft Services, LLC is a certified repair station. Our Air Agency Certificate Number is: #0AER343K.
F. Atlee Dodge Aircraft Services, LLC also holds many Engineering Design Approvals (EDA's) authorized by the FAA.
Our EDA's allow components to be modified or altered to exceed manufacturers' specifications for greater service life.